Technology
Dentist in Chantilly, VA
Our state-of-the-art technologies ensure accuracy, efficiency, and comfort. Our dental equipment is safe, effective, and well-maintained. Some of our dental technologies include those listed below:
CEREC® One Day Crowns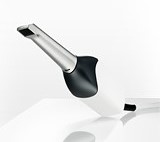 CEREC®has over 30 years of clinical research and practical experience to support the success of this technology. More than twenty million restorations have been performed worldwide using CEREC® technology. For more information about CEREC® One Day Crowns, click here.
Cone Beam Imaging or CBCT Scan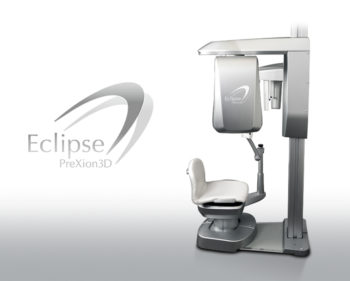 Cone Beam imaging is an advanced form of digital radiograph. With the cone beam imager, one simple scan will produce a 3D image of your entire maxillofacial structure. The cone beam provides an effective solution to create quick, clear, precise images for your benefit. This image can then be used in diagnostics, patient education, treatment planning, and treatment follow-up.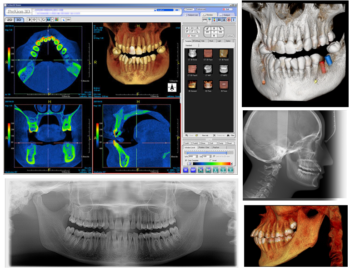 Cone beam imaging is used in a variety of procedures like dental implants and the Chao Pinhole® Surgical Technique. By utilizing advanced technologies like the cone beam, we can provide an effective, efficient, and comfortable patient experience for you on every visit.
NV Microlaser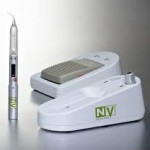 Laser dentistry enables Dr. Nguyen to provide a range of treatment that previously may have required oral surgery or a more invasive procedure. The NV Microlaser can be used to perform gum contouring for both oral health and cosmetic concerns with little to no side effects and minimal discomfort.
Periodontal therapy and other soft tissue treatments can be performed with greater accuracy and lasting results in the comfort of our Chantilly dentist office.
Nitrous Oxide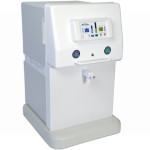 Sedation dentistry can enable patients with dental anxiety to receive the dentistry they need or desire while feeling relaxed and comfortable. Dr. Nguyen offers nitrous oxide, also known as "laughing gas", a form of conscious sedation.
Nitrous oxide allows patients to be responsive and "awake" without feeling anxious. Most patients have little memory of their procedure afterwards and the effects wear off quickly once the mask is removed.
Digital Nomad X-Rays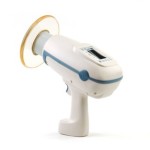 Digital dental x-rays offer many benefits for both dentist and patient. X-rays can be taken chair side in a quick, efficient manner with high resolution results for use in diagnosing dental concerns such as tooth decay.
Digital x-rays also dramatically reduce radiation exposure for patients.
VPro5 for Orthodontics
VPro5 uses high-frequency vibration for better seating of the aligners. This, in turn, helps the teeth track better with the Invisalign trays, leading to more predictable results. As an additional benefit, because the aligners were fitting better to the teeth, patient can change their aligners faster, reduced treatment time and patients need fewer refinements. With VPro5, Dr. Nguyen is able to create a treatment plan for more difficult movements.
Using the VPro5 will allow you the following advantages:
More treatment predictability
Less refinements
Less discomfort
Better patient compliance with a 5-minute usage time
Reduce treatment time to almost half
Because the aligners are seating and tracking better, I can spend less time in each aligner. Now, because of better seating, my patients are changing their aligners faster, which means reduced treatment time.
Propel for Orthodontics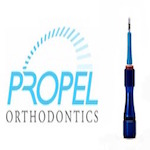 A breakthrough in straightening teeth, Propel accelerates orthodontic treatment with several quick visits to Dr. Nguyen in Chantilly. Propel stimulates a natural process known as Alveocentesis in the bone, resulting in a more rapid change in structure to accommodate tooth movement. Used in conjunction with invisible braces, patients can see dramatic results in almost half the time.
Zoom Teeth Whitening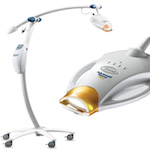 Dr. Nguyen offers Zoom teeth whitening for superior results that will not harm the tooth surface. Zoom products are specially formulated to reduce sensitivity, improve tooth enamel and boost tooth color up to 8 shades whiter. The typical procedure is complete in about one hour and periodic touch ups can keep results looking good.
NuCalm®

NuCalm® is a safe, proven neuroscience technology that quickly relaxes you without using narcotics or controlled substances. NuCalm naturally brings your body to the pre-sleep states characterized by deep relaxation and idleness. To learn more about NuCalm® please visit their website
Velscope Oral Cancer Screening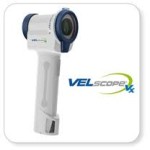 A quick, painless screening with Velscope can be life saving: detecting oral cancer in the early stage is important for a good prognosis and successful treatment. Velscope technology uses fluorescent light to spot abnormal tissue in the mouth that may indicate the presence of pre-cancerous cells.
In about two minutes, Dr. Nguyen can complete a comprehensive oral cancer screening that is enhanced by the use of Velscope in addition to a visual exam.
Panoramic X-Ray
A Panoramic x-ray machine rotates around your entire head to take a 360-degree view of your teeth, sinuses, and the bone structure of your head and jaws. This provides a more complete image than standard x-rays. Panoramic x-ray imagery is a valuable resource for Dr. Nguyen to use in diagnosis and treatment planning.
Intra-oral Camera
The intra-oral camera is about the size and shape of a pen. It is used to record images of your teeth, gums, mouth, and tongue from inside your mouth. Due to its small size and sleek design, it is comfortable, easy to use, and able to view a wide range of angles. The intra-oral camera is a safe and effective tool that can be used with patients of every age.
The intra-oral camera is a highly valuable resource for both diagnosis and treatment planning. Each time we use the intra-oral camera, a new disposable cover is employed. This ensures your health and safety at all times. After your exam, images captured by the intra-oral camera may be digitally stored, printed out, or deleted.
Rotary Endodontics Handpiece
A rotary endodontics handpiece is a tool designed to be used in root canal therapy. By using this handpiece, we can complete the treatment gently and efficiently. This allows you to have a quicker and more comfortable treatment experience.
iTero Digital Impression Scanner
When it comes to your orthodontic care, the iTero Digital Impression Scanner offers a solution that is both more efficient and reliable than traditional methods. 
Part of many orthodontic treatments is the process of taking impressions of your mouth. These impressions help our team better visualize the structure of your teeth and jaws to customize a treatment plan for you. Through the use of the iTero Digital Impression Scanner, our team eliminates the need for messy and uncomfortable impression materials while producing more efficient and accurate results. 
Using a radiation-free laser, this compact device scans your mouth to create a digital, three-dimensional impression of your teeth and gums within minutes. Not only are these impressions much more time effective, but they also are much more accurate and allow patients to remain comfortable throughout the procedure. Combined with our years of experience, this technology allows our team to help deliver the best possible outcome for your orthodontic care.