Welcome to Paradise Smiles of Chantilly!
Dentist in Chantilly, VA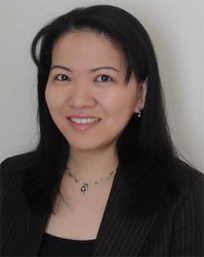 Dr. Quynh-Chi Nguyen, Chantilly dentist, is committed to providing you with excellent dentistry in a comfortable environment. You deserve a skilled, experienced dental team that can help you ensure great oral health. Experience what patient-centered care can do for you. We welcome new patients of all ages.
Enjoy the Convenience of Comprehensive Dentistry
You are important to us. For your convenience, we provide a wide range of dental solutions in our local Chantilly location including oral cancer screenings, teeth whitening, root canal treatment, Invisalign®, and more. If you are looking for instant cosmetic results, Dr. Nguyen performs the Chao Pinhole® Surgical Technique (PST®). For additional convenient restorative results, we offer CEREC® One Day Crowns.
Optimal Results Through Proven Technology
At Paradise Smiles of Chantilly, you will benefit from our state-of-the-art facilities. We use accurate, efficient modern equipment to ensure your comfort at all times. Some of our advanced dental technologies include digital x-rays, intra-oral cameras, soft tissue lasers, iTero Digital Impression Scanner, and more. Visit our Technology page for more information.
You Benefit from our Education and Experience
Dr. Nguyen has an ongoing commitment to continuing education. We invest countless hours in learning the latest techniques and technologies in dentistry. You will receive effective and efficient care from our experienced dental team. Make Paradise Smiles of Chantilly your dental care partner. Contact our office for an appointment today.